Richmond Swimming Club Poolside Photo Shoot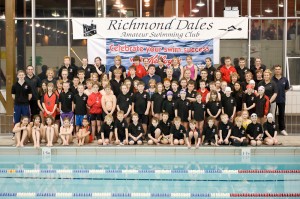 It was Richmond Dales Swimming Club's photo shoot for their new brochure. We thought there was going to be 20 in the photo, & turned out to be over 100, but we came prepared. It went really well, and the coaches and kids were great. It could have gone with a splash! as Lesley was so busy arranging the kids on poolside that she almost fell in.
The photos are available to view and buy from our Client Gallery.