Leanne & Michael – Wedding Photos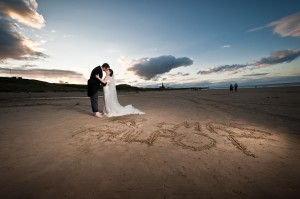 Venue… Tynemouth. The wedding was at a beautiful church in North Shields, with the reception at The Grand Hotel on the seafront at Tynemouth. This is the second wedding we have photographed at The Grand Hotel, and it's an amazing venue with really helpful staff. Leanne looked stunning in her dress, and we captured some really lovely images on the beach after the reception. Their honeymoon was in Hawaii.
Photos of Leanne and Michael's wedding, including their album layout can be viewed in our client gallery.